Student Stories
Friday 18 November, 2022
---
Here at Raw Umber Studios, we have a great community of students of all ages and from all backgrounds. Some come to workshops; others come to regular Tuesday classes; yet more follow our online lessons with Lizet. We thought we'd share a few of their stories on the blog.
So, if you're interested in what they have to say – or thinking of coming along yourself – then do read on.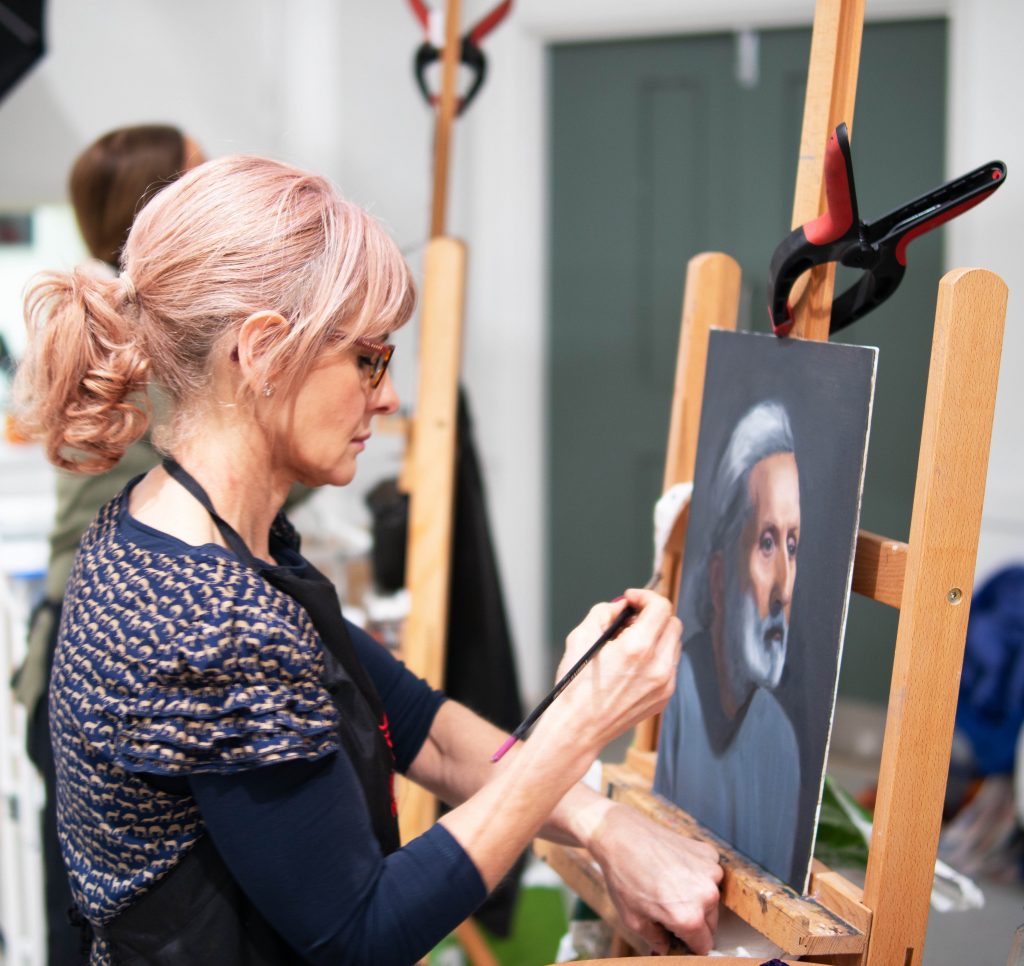 Lisa Edwards is a hairdresser from Chesterfield, Derbyshire.
I love doing anything where I'm making something. I like sewing; I decorated the kids' bedrooms with murals. But portraits? I always thought I'd never be able to do that. But then I thought: Well, no. You won't unless you have a go. So I decided, right! I'll go for it!
The first Raw Umber course I did was with Sofia Welch. She paints in quite a Gothic style and I love everything about it. It is nerve-racking when you go somewhere new. But I'm the kind of person who's very happy to produce the worst painting in the room. Actually, though, there's none of that. You don't feel as though you've got to create something amazing. All you've got to do is go and enjoy yourself.
I've learned some very practical things: what type of brush to use; what type of paint; what canvases to be working on. I've mixed colours. I've been shown how to really, properly, look; to observe; not to draw what I think I should see but exactly what I see.
"But, most of all, when I'm painting, I'm taken away from the world and all its troubles. It's so absorbing. You look at the clock and think, Oh, my gosh! It's 10 o'clock at night. I need to go to bed!"
Even on day one at Raw Umber, by the time we'd got to 5 o'clock I'd achieved masses. Other people feel the same: amazed at how much they've learned in a single day.
Portraiture fascinates me. I think it's the idea of capturing a person and their life; the possibility that somebody, in 100 years' time, will look at that painting and see a person who lived in a different era. I'm inspired by all sorts of artists: Costa Dvorezky, Alpay Efe, Casey Baugh, Mike Carson, Jane French. All different styles of painting portraits and figures.
It is challenging. Sometimes I think: 'I will never let any human being see that painting ever in my life.' Other times, I think, 'Ooh! That's not too bad.' But I'm not doing surgery, saving someone's life. I'm purely painting a painting. And the more I repeat it, the better I'm getting. The last time I went on Luca's [Indraccolo] course at Raw Umber, he said, 'OK, you're going to do four days drawing a figure. You are not creating a painting of a figure; you are doing a study of painting a figure.' And that was really good for me because I thought, 'Yeah, it doesn't matter what I achieve by the end of four days, as long as I've progressed.'
But, most of all, when I'm painting, I'm taken away from the world and all its troubles. It's so absorbing. You look at the clock and think, Oh, my gosh! It's 10 o'clock at night. I need to go to bed!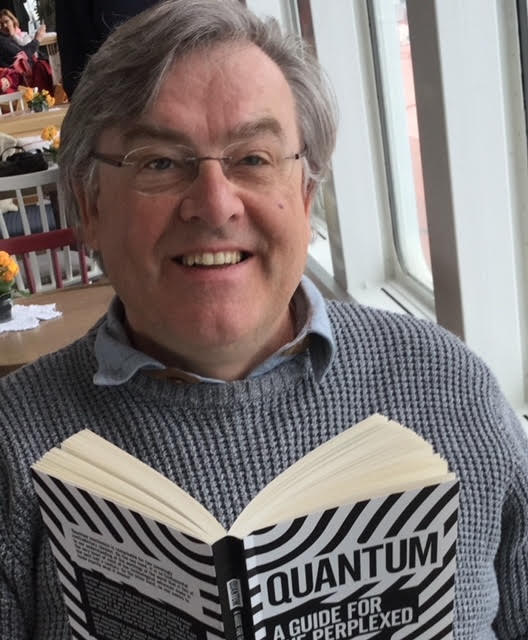 Mike Sykes took up art after retiring four years ago. Chair of Cirencester Art Society, Mike is also a member of Stroud Artists Cooperative.
The first half of my career was in pharmaceuticals; the second half in software – so not a lot of art at all. But, when I retired, I decided I needed to find some new interests, so I took classes in drawing and oil painting in Stroud. I like doing things that are different – the fact that I'd no experience made it even more interesting.
Then I saw an advert on Facebook for Raw Umber, which was new at the time. It seemed to be figurative painting, which I knew nothing about. I signed up for a four-day workshop with Luca Indraccolo… and I did feel I was being a bit brave! Those four days were probably the most exhausting I've spent in my life. It was quite high-powered, but Luca adapted his teaching-style to each person, and it made such an impact on me.
Then Covid happened and everything stopped. My wife and I ended up sitting at home with nothing much to do except read. So I subscribed to Raw Umber Live and did two online classes a week. In those sessions, Lizet was teaching a way of drawing that was completely foreign to me - and it was very challenging. I don't like to follow rules but, to do things the way she was describing, you had to. And I began to see the change it was making to how I was drawing.
Those four days were probably the most exhausting I've spent in my life. It was quite high-powered, but Luca adapted his teaching-style to each person, and it made such an impact on me.
I still subscribe to Raw Umber Live, but I do a minority of classes online now because I've been spending a lot of time in person in Stroud – it's so stimulating. I started the Tuesday classes last June and I've been there pretty much all the way through.
I live on the far side of Cirencester. A bit of a trek, but it's worth it! And Stroud itself is a remarkable place, artistically.
I've been furiously painting away for the last three or four years and I've got to the point where I need to decide what I'm actually going to focus on. I'm wondering about landscape.
I've never yet sold a painting but that's not my objective. I do it for fun. But my wife is a bit concerned that I'm filling the house with paintings – so that's a problem!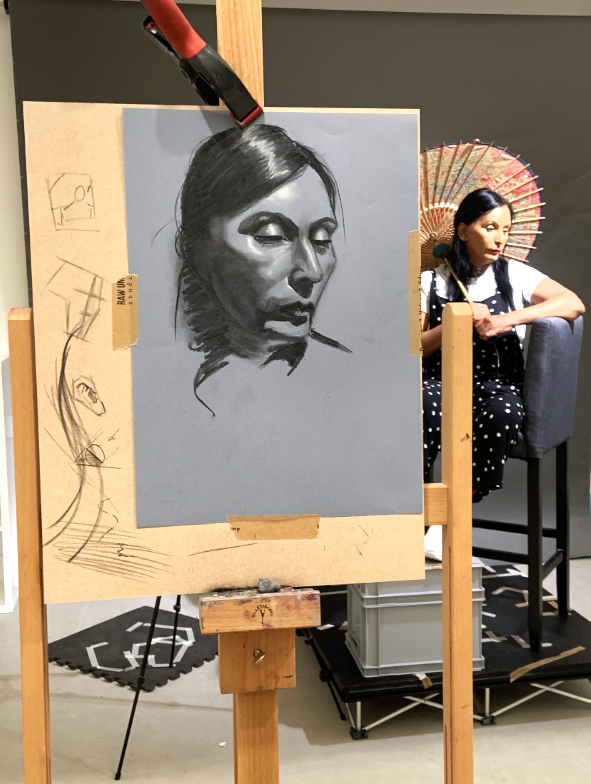 Rowan, 17, is in her final year studying for A levels, including art.
She does a Raw Umber class each Tuesday, along with her mum, Tania.
I've been doing art all my life – I go through phases of being out of it, then back in again. When I was younger, it was just for fun – something creative to do. I'm an only child so it would entertain me. I remember drawing dragons, and a hedgehog wedding, which I think my grandparents still have! Mum is artistic, which I'm sure had an influence, but she never pressured me. She just made sure there were art supplies around the house, and I went with it.
I did GCSE art but I did find that you tend to be pushed in a certain direction. Towards the end, I kind of did my own thing. I think they were annoyed with that, but I ended up getting a good grade anyway, so they forgave me! I've a year to go with A level, and I'm finding you have a lot more freedom.
It was my mum who went to Raw Umber first. I just thought it would be a good idea to go along with her. Other classes don't really teach you how to draw; but, here, I felt I was progressing. It was a way of taking my art to a higher level.
I didn't find it at all scary – it was great. I usually go to Lizet's Tuesday classes with my mum. I'm the youngest, and I'm not the best one there or anything, but I feel like I can keep up.
For the first part of the year, we learned how to use charcoal. Now I'm learning how to do oils, which I've never done before. It's definitely a challenge – it can be frustrating - but I'm glad I'm making a start on that. Lizet is really good at showing me how to do things.
I like lots of different art. Da Vinci, of course. My favourite Pre-Raphaelite artist would be Edward-Burne Jones. I like how his work is very aesthetically pleasing – a magical feeling to it but, at the same time, it's a historical way of doing art. With abstract art, it has some interesting ideas, and I like that side of it; but I also like naturalistic art.
I'm working on an application for an art school in Florence – I'm hoping to do a year there. I picked Florence partly because I'd be surrounded by so much art. Also, I think they will take a more traditional approach than art schools in the UK.
Even if I got to a professional level, it's quite hard to make money as an artist. Either way, I'll do art in some form - maybe philosophy or history of art.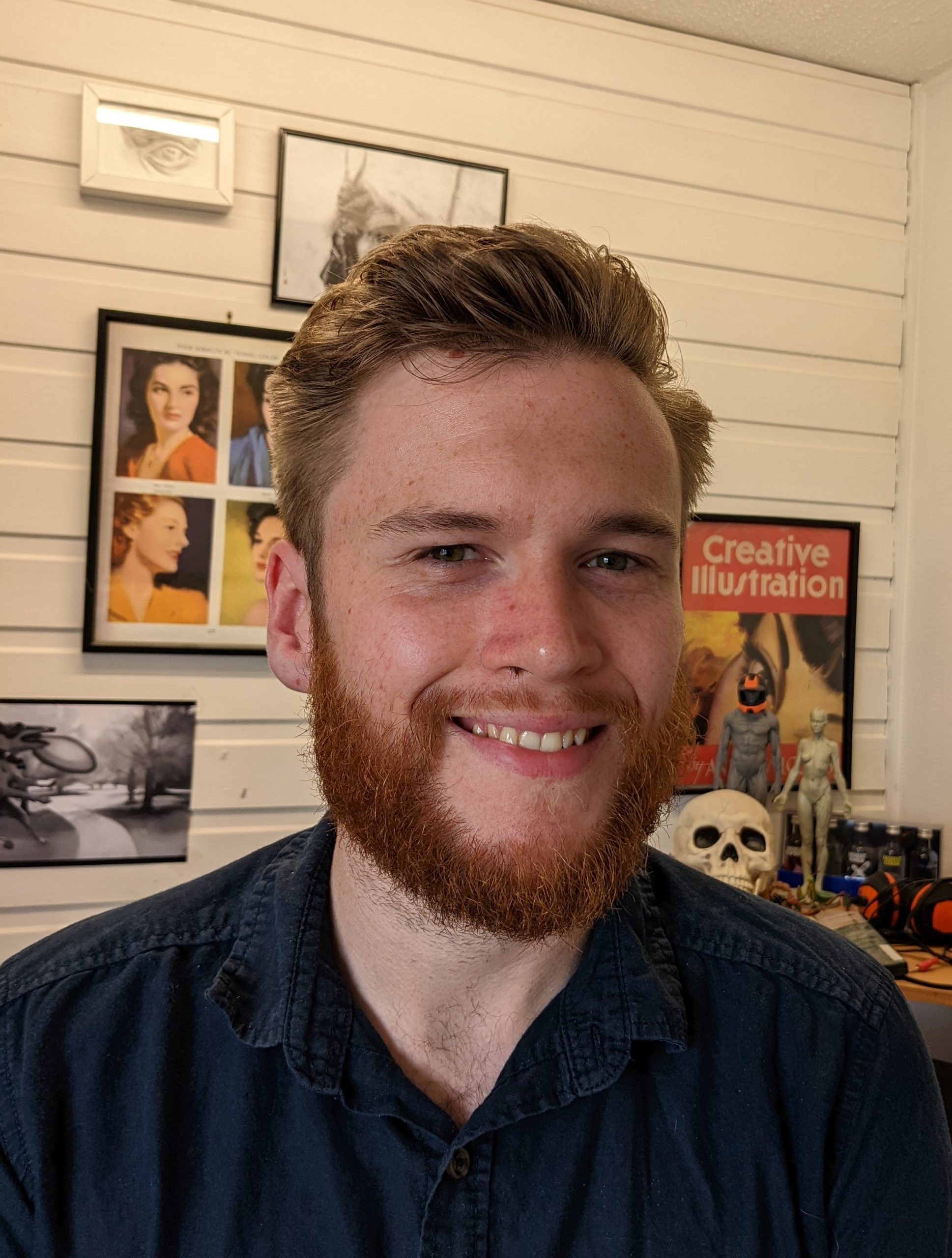 James Robinson, from Rodborough near Stroud, works in the print industry.
I've always loved doing art but it wasn't something I was ever particularly naturally talented at. I was more into the technical side of things. I did 3D modelling with computers at quite a young age - making models of things like vehicles, environments and characters.
Then I went to Staffordshire University to study computer games design, which I finished in 2013. My particular interest was in the 3D characters that go into games. And, actually, there's a lot of art knowledge in that – colour theory; shape appeal; all sorts crossing over into the kind of academic training Raw Umber does.
About four years ago, I started thinking I didn't really have a creative outlet. What could I do to get those creative juices flowing? I happened to see a poster for a life drawing class in the town – this was before Raw Umber set up. So I went along to a couple and absolutely fell in love with it – the difficulty; the challenge of trying to get a likeness; trying to make everything look correct. The art of creating that illusion of three-dimensional form on the page.
The first workshop I did with Raw Umber was in April [2022]: figure drawing in charcoal and chalk with Lydia Cecil. Just recently, I've taken another course with Oliver Sin in expressive portrait drawing. I shall definitely be doing more.
The calibre of the artists who teach the courses is second to none. Take Oliver, for example: his passion and his knowledge. I don't think I've ever met anyone as dedicated to the pursuit of perfection in terms of portraiture.
Also the tuition itself. In Lydia's workshop, she came round everyone periodically, and gave a huge amount of her time, knowledge and expertise. She was clear and concise: step-by-step demos on how to do everything. We all came away with a really nice piece of artwork at the end!
I've met some lovely people, too. I was lucky enough to meet a chap called Curtis Holder, a former winner of Sky Arts Portrait Artist of the Year, who was taking the Oliver Sin class I did. I also think the studio is great – the lighting set-up; the space; the models who stay very still, very professional.
I've got folders full of life drawings. It's amazing to look back on the ones I did four years ago and the drawings I'm doing now, and to see the progress over time. If you get it right, it can be absolutely phenomenal. But you're never done with art – you're always striving to improve. It's a never-ending pursuit of excellence.