Video search
We have hundreds of art tutorial videos, ranging from the weekly sessions we've been running since 2020, to special sessions from artists such as Lizet Dingemans, Luca Indraccolo, Cornelia Hernes and David Shevlino.
You can browse them, or search by artist, material, subject matter, pose type and so on. Not sure where to start? Check out our
curated playlists
.
Featured!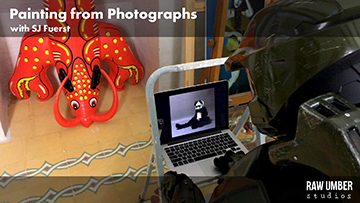 Monday 27 April, 2020
See inside artist SJ Fuerst's studio and learn how to paint from photographs in this short, witty video.