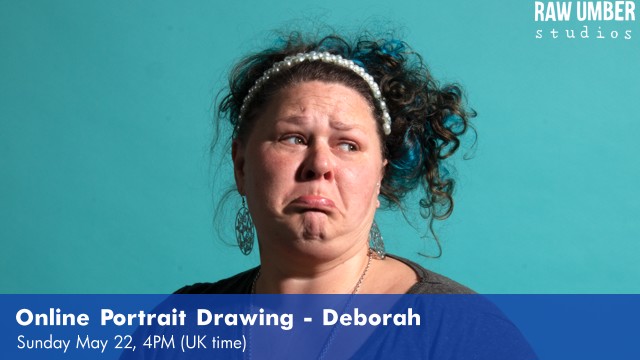 Draw or paint model Deborah in this hour-long portrait drawing session with Lizet Dingemans
This video will stream at Sunday 22nd May 3:00pm UK time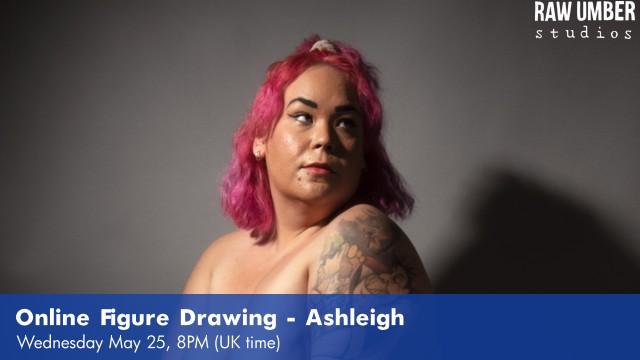 Draw or paint model Ashleigh in this hour-long figure drawing session with Lydia Cecil
This video will stream at Wednesday 25th May 7:00pm UK time
We run regular, tutored online drawing sessions. They're a great way to carve out a time to focus on your art each week. We run portrait drawing sessions every Sundays at 4pm (UK time) and figure drawing on Wednesdays at 8pm. A tutor joins us, does a demonstration and gives hints and tips. At the end of the session you can share your work with the group for feedback and we give you a link so you can download the photographs and continue working on your drawings.
"This is the best drawing instruction I've seen anywhere" – Miriam Danar
Subscribe to our mailing list and we'll keep you informed about upcoming online sessions, workshops and events. Plus we'll give you access to
SEVEN
of our previous livestreams, all for
FREE
Please enter a valid email address
We won't sell or share your data and you can unsubscribe at any time. You can see our privacy policy
here
Portrait sessions are free on the last Sunday of the month. Otherwise, sessions cost £5 (that's about $6.50) each, or you can subscribe for only £9.50 (that's about $12) a month.