Upcoming online sessions
We run regular, tutored online drawing sessions. They're a great way to carve out a time to focus on your art each week. We run portrait drawing sessions every Sundays at 4 PM (UK Time) and figure drawing on Wednesdays at 8 PM (UK Time). A tutor joins us, does a demonstration and gives hints and tips. At the end of the session you can share your work with the group for feedback and we give you a link so you can download the photographs and continue working on your drawings.
Portrait sessions are free on the last Sunday of the month. Otherwise, sessions cost $6.50 each, or you can subscribe for only $12 a month. For a FREE taster session of your choosing, sign up below
"This is the best drawing instruction I've seen anywhere" – Miriam Danar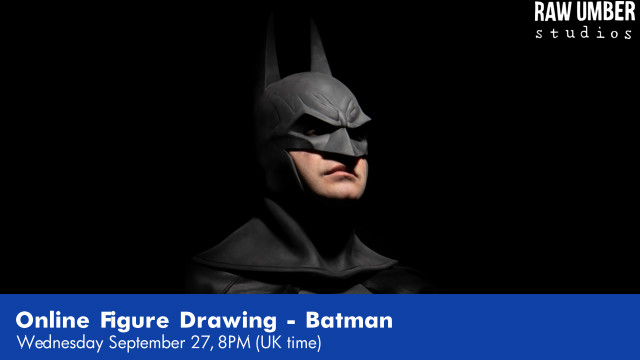 Wednesday 27 September, 2023 at 8 PM (UK time)
Holy quickdraw, Batman! In this extra-special figure drawing class, Lizet Dingemans welcomes Gotham's broodiest model to the studio to celebrate National Comic Book Day.
This session will start in 1 day's time.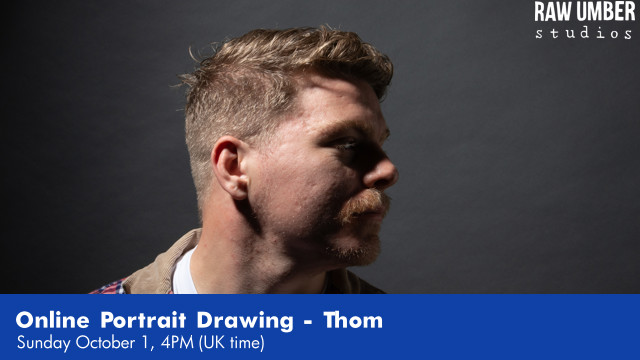 Sunday 1 October, 2023 at 4 PM (UK time)
Lizet Dingemans experiments with pastel pencils in this hour-long portrait drawing session. Model Thom poses in profile!
This session will start in 5 days' time.