In this Raw Umber Short, we will be looking at how to clean two different types of brushes: a sable brush and a hog brush. Luckily for us, artist Lizet Dingemans is on hand to give us her tried and tested tips!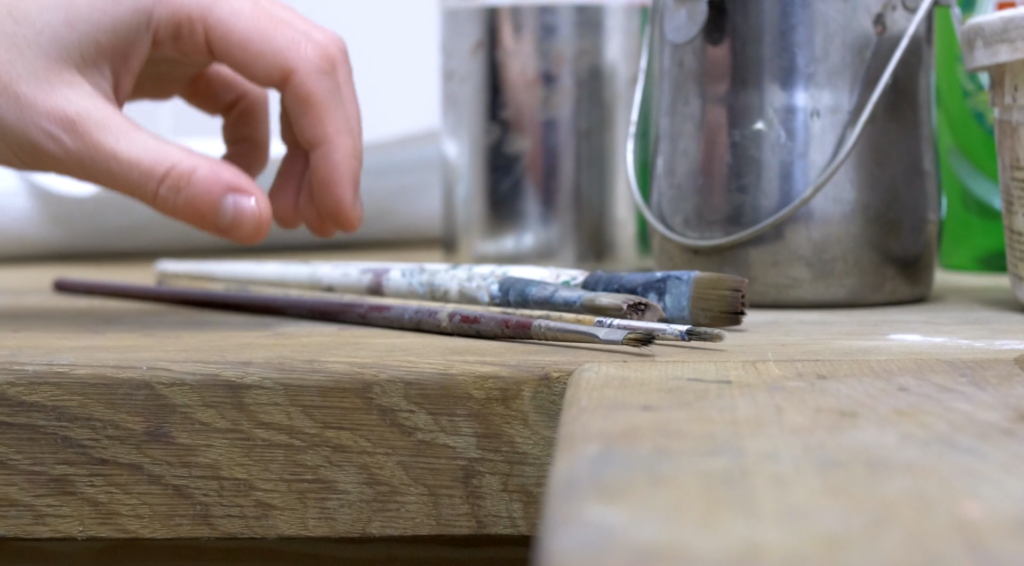 The first thing we need to do is wipe off the excess paint, before swirling it around in brush cleaner.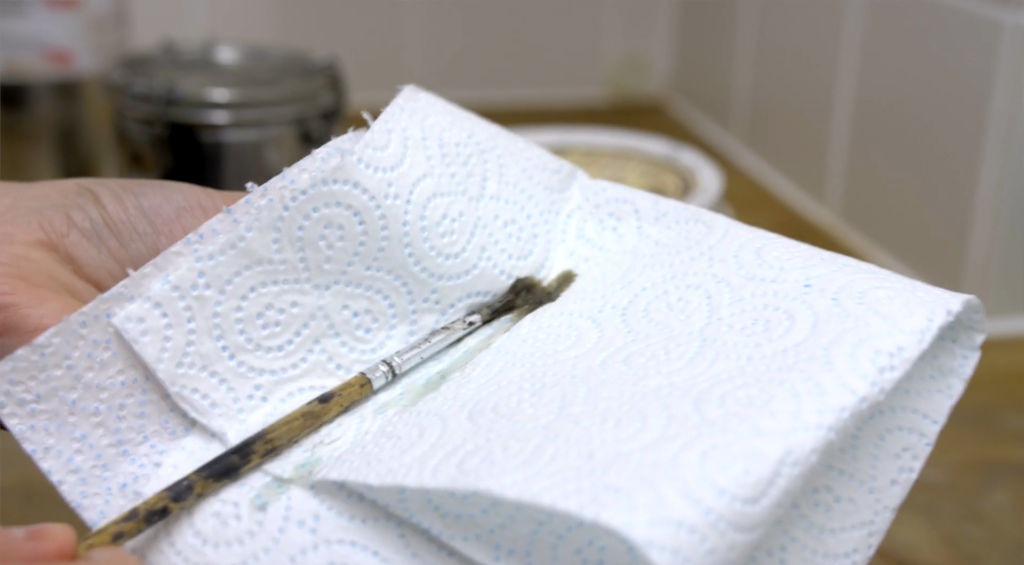 A brush cleaner is a handy tool containing a sieve that causes leftover paint to sink to the bottom, allowing you to wash your brush in a fresh medium (or oil if you prefer!).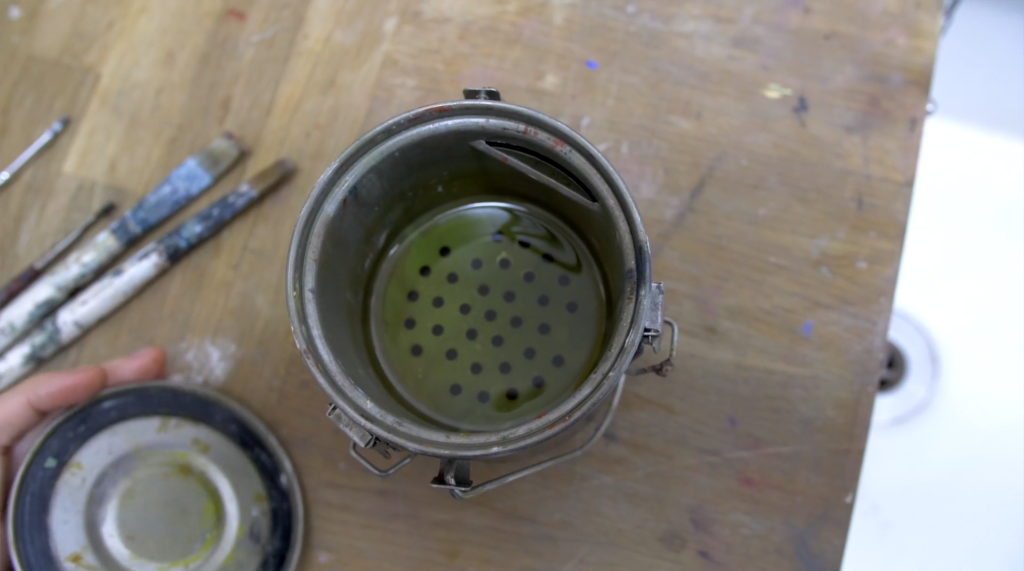 Next, we recommend using a conditioning brush cleaner. Then rinse it away using water or fairy liquid.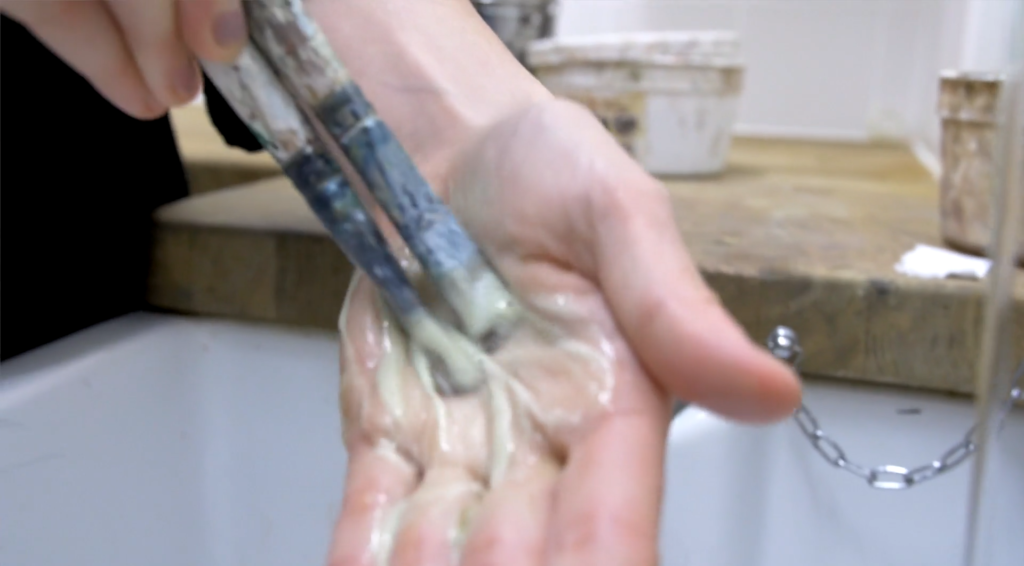 Lastly, remember to shape your brush using tissue or your fingers!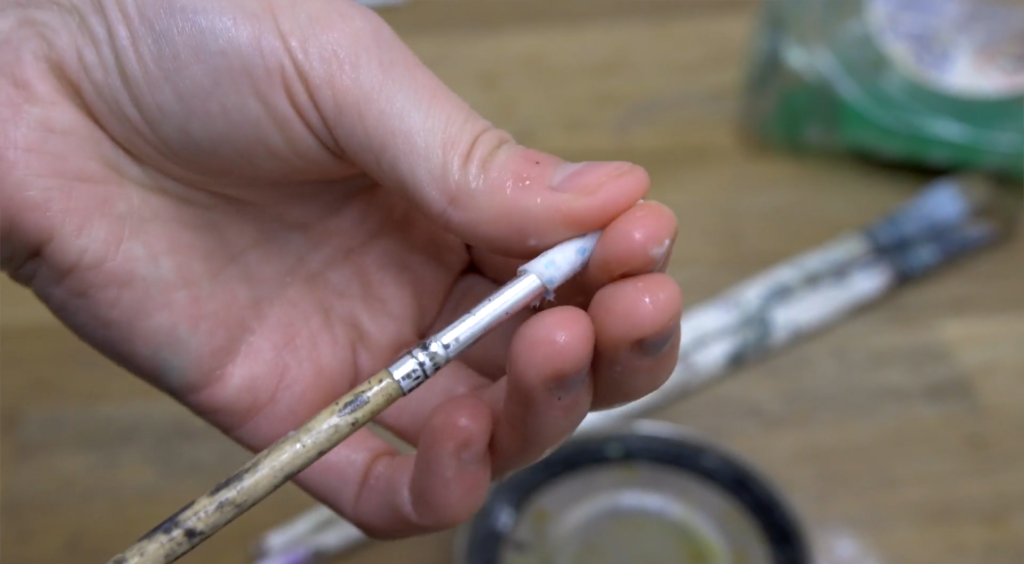 And voila! Your brushes are now sparkling and ready for your next artwork. Maybe even a Raw Umber tutorial…!
Watch the full video below:
Check out more from the Raw Umber Blog!