16 Nelson Street, Stroud GL5 2HN.
Our art studio is in central Stroud, with easy access from London and the Cotswolds. The studio space is spacious, has high quality lighting, and is air conditioned.
Note that the studio is only open during workshops.
Please note: due to unexpected road works, the bottom of Nelson St is currently closed. Our car park is still accessible by travelling up Parliament St and around.
If you can't make it that way, then we recommend Parliament St car park (just 30 seconds away and very cheap).
Parking
We now have on-site parking next to the building: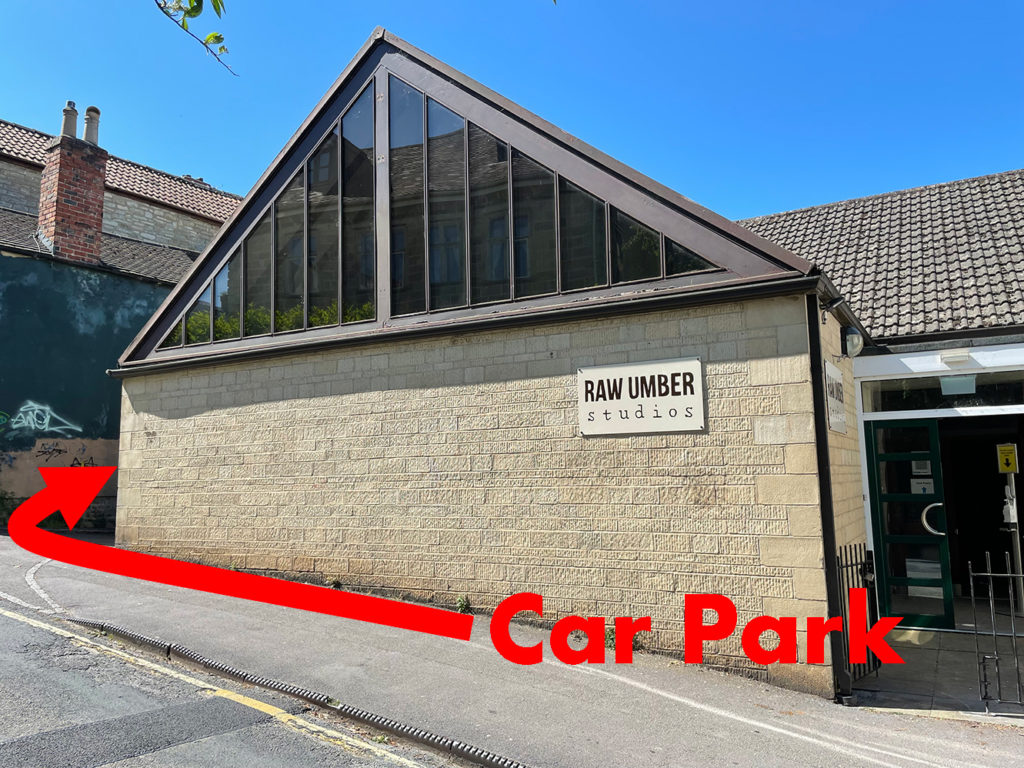 There are also several public car parks within walking distance. We recommend the Parliament Street car park – it's a 1 minute walk from the studio and costs £3 per day. For more information see here.
Lunch
Lunch isn't provided. There are shops, restaurants, cafes, shops and a supermarket within a 5 minute walk of the studio.
The Raw Umber Team
Neil: Founder
Lizet: Head of Art
Georgia: Studio Manager