Alla Prima painting of a kettle
Lizet Dingemans
In this one hour special, Lizet Dingemans will demonstrate how to paint a kettle in a single session. You'll learn how to mix colours and paint a still life, with a focus on reflections and shiny surfaces. You'll also pick up tips about tools and materials.
Painting still lifes in an excellent way to improve your skills. By removing the complexity of a living model, and using a simple object under controlled lighting conditions, you can really focus on technique and co-ordination.
Note that this is a gold subscriber special. Not a subscriber yet? Find out more about the benefits here.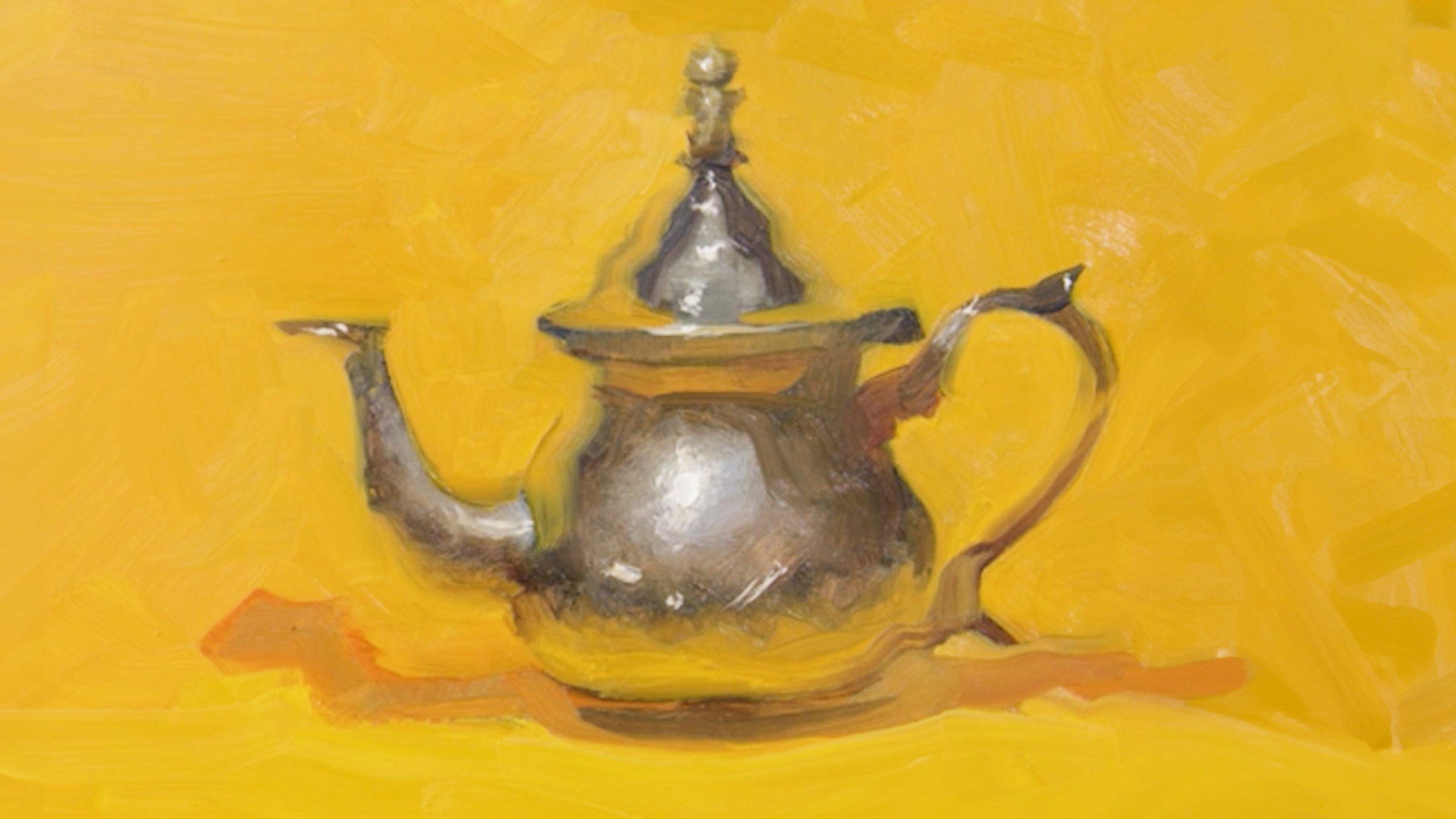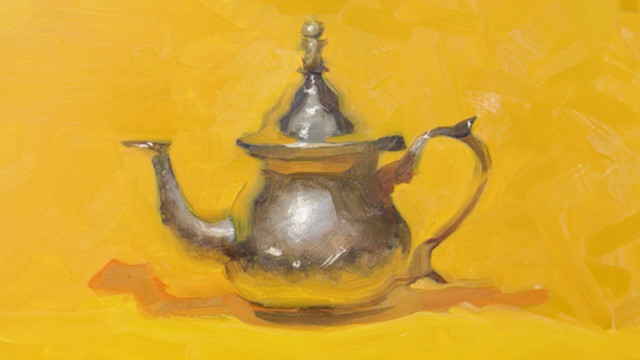 Monday 27 November, 2023
In this hour-long alla prima class, Lizet Dingemans shows us how to capture reflection in still life by painting a metal kettle! This is a gold subscriber special, and is not a live session. For this video, Lizet uses: Cadmium Yellow, Burnt Sienna, Ultra-Marine Blue and Titanium White with synthetic brushes.