Portrait Painting with Danny Ferland (Feb 2024)
Date: Monday 5 February, 2024 - Wednesday 7 February, 2024
Time: 10am - 5pm
Tutor: Danny Ferland
Cost: £465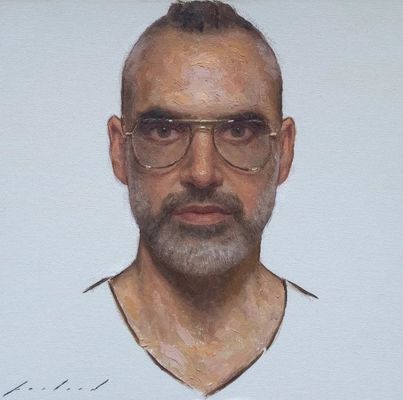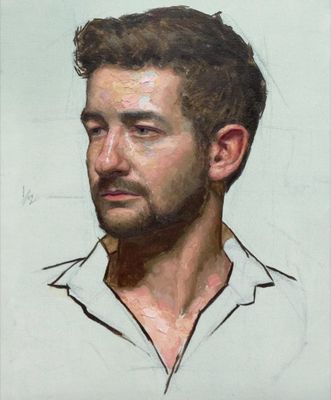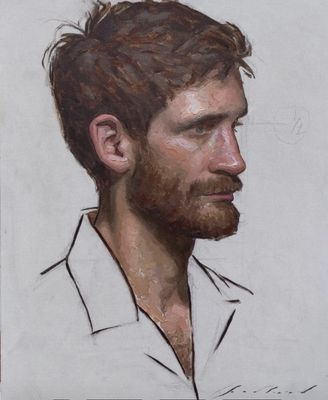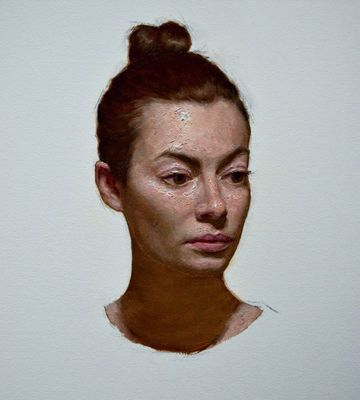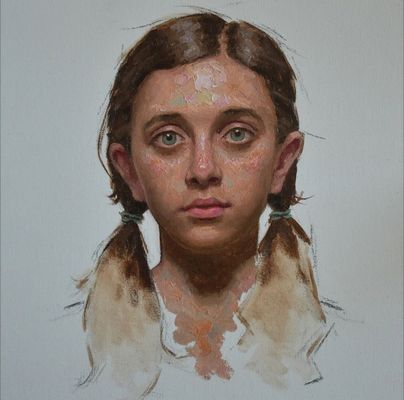 Portrait Painting with Danny Ferland
​
Learn to paint dynamic portraits from life in this intensive 3-day master class with artist Danny Ferland.
What can I expect?

Danny will give a live painting demonstration on the first half day of the workshop, giving students direct access to his unique painting approach and the opportunity to watch every step of his process. Starting with an initial block-in of the head using vine charcoal, the drawing will then be sealed off with a burnt umber underpainting before progressing to the use of a full-colour palette.
Students will then practice this approach themselves over the remainder of the course, completing their own portrait painting from life. Each student will receive a high level of individual attention and one-on-one critique from Danny, who will instruct his students on drawing, colour mixing, and paint application in order to achieve a convincing likeness to the model.
Who is the tutor?

Danny Ferland was born in 1975 in Quebec City, Quebec. He was self taught for many years before discovering the magnificence of figurative art during a European trip in 2002. In 2008 he moved to New York city after being accepted into the Janus Collaborative school of art. After months of dedication, he realized that his main interest lied in portraiture, one of the most complex and demanding forms of art. The balance of strong drawing skills and the sensitivity needed to produce an image with truth and soul is what drove him to pursue the art of portraiture.
To see more from Danny,
visit his website.
How many students will there be?
There is a maximum of 12 participants and the tutor will customise the course according to your individual needs.

If you have any questions, please see our frequently asked questions or contact us.

Here is the materials list for the course.