Portrait Painting with Cornelia Hernes (May 2024)
Date: Thursday 9 May, 2024 - Sunday 12 May, 2024
Time: 10am - 5pm
Tutor: Cornelia Hernes
Cost: £560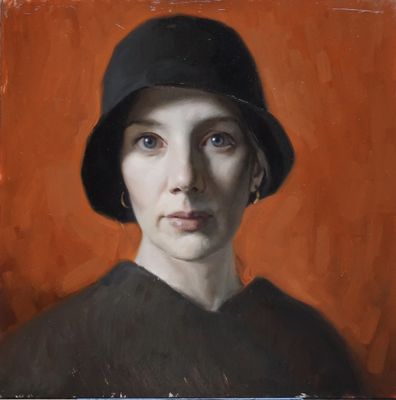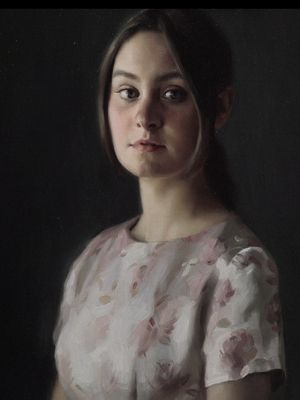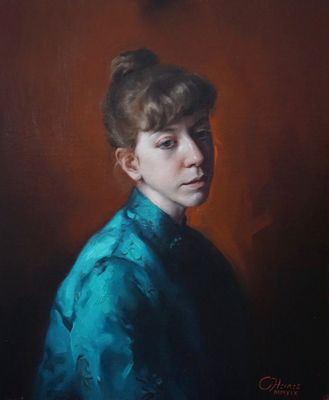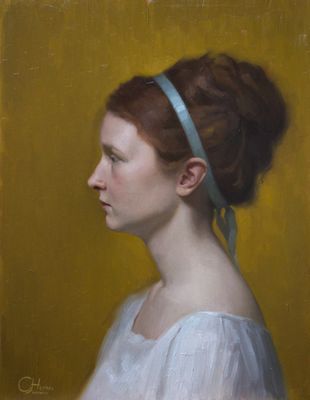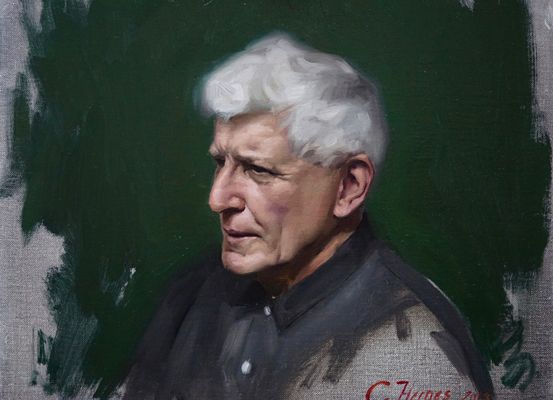 In this four-day portrait painting course, Cornelia Hernes will guide you through the academic and artistic tradition of portrait painting by painting a colour study, before venturing into the final portrait.

We will discuss materials used in the painting process along with various strategies employed for building a solid and realistic portrait. We will touch on how to compose the portrait with a focus on how to illuminate the portrait and how to capture the foundation of gesture and proportion. We will then delve into practical and steadfast observation techniques, such as how to employ mirror observation. Furthermore, we will discuss how to observe the colour and value relationships of the portrait which are the keystones in capturing the illusion of reality.
All levels are welcome to participate in this workshop.
If you are just stepping into the realm of portrait panting, or you are a seasoned artist looking to hone your portrait painting skills, this workshop is for you. The workshop will be structured with a combination of one to one instruction along with discussing concepts in a group setting. And of course, we will enjoy plenty of painting time together!
KEY CONCEPTS COVERED.
- How to capture the gesture and proportion in the foundation of the portrait.
- How to observe colour, values and the shapes of the portrait.
- How to use the mirror to observe abstract shapes in the realistic portrait.
- How to build the portrait from the foundation, intermediate stage and the refining stage of the painting process.
ABOUT CORNELIA
Cornelia was born and raised in Norway and from the onset of her oil painting pursuits in her late teens, she was particularly interested in rendering the human form and emotive expressions through portraiture and mythological motifs.
Cornelia achieved a Bachelors of Fine Arts with Distinction from The University of Victoria, BC, Canada in 2003. In the summer months of 2002-2004 she studied with Odd Nerdrum in Norway. Following her BFA degree, she pursued a classical realist training at The Florence Academy of Art in Italy. Upon graduation she was hired on as a Principal Instructor in the drawing and painting program. She moved to Gothenburg, Sweden in 2010 and taught at the Swedish branch of the Florence Academy of Art until 2016 when moving to New York to teach at the Florence Academy of Art, US branch. In 2018 Cornelia transitioned to online teaching and she now lives in Norway and works with students across the globe with painting tutorials and online teaching.
WORKSHOP TESTIMONIALS
Along with her artistic profession, Cornelia has extensive experience teaching art on all levels. Among her workshop repertoire includes portrait, academic nude and cast drawing & painting, still life painting, floral painting, as well as painting the figure in drapery and painting the figure in an interior setting.
"Painting with Cornelia has been an amazing experience for me. Not only is she a remarkable painter and masterful at her craft, she is a formidable teacher as well."
Michael Storrings.
"...Cornelia is a great, precise, soft spoken communicator. Her comments are very articulate and more importantly, fresh and honest. No clichés on art appreciation and techniques."
Jean -Pierre Jacquet.
"Cornelia created a great tone and atmosphere in this workshop. She combined a nice blend of demo, group instruction and very individualized attention which met various levels of experience" K.G.
"...I have learned so many ways to see in just two days! I can't wait to incorporate all of these new tools into my practice." Chelsea.
Click here to see the materials list for this course.