Portrait Drawing Intensive with Patrick Byrnes (Mar 2024)
Date: Wednesday 20 March, 2024 - Saturday 23 March, 2024
Time: 10am - 5pm
Tutor: Patrick Byrnes
Cost: £480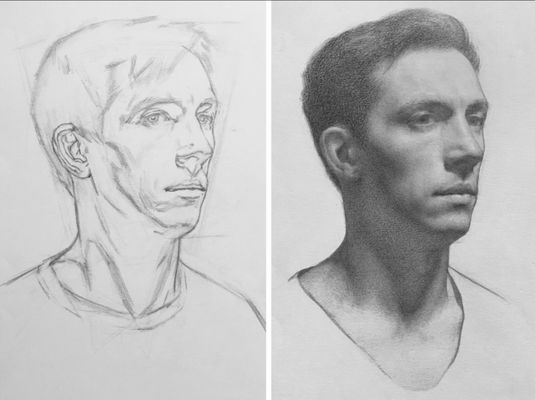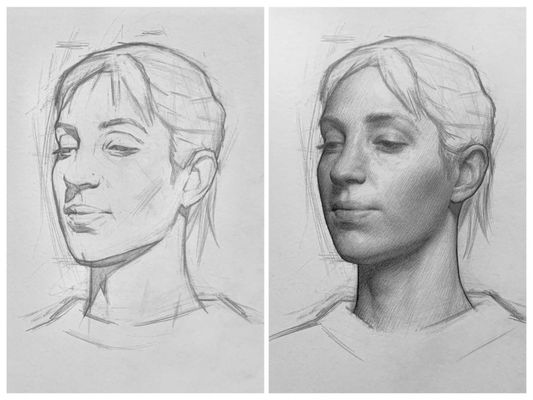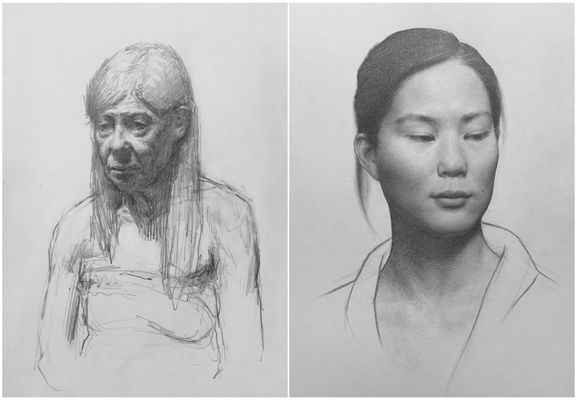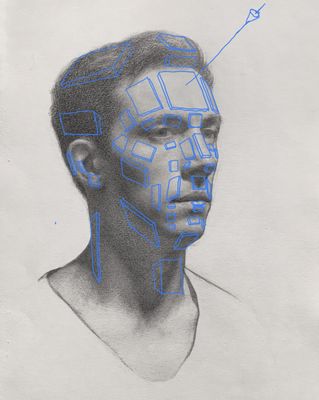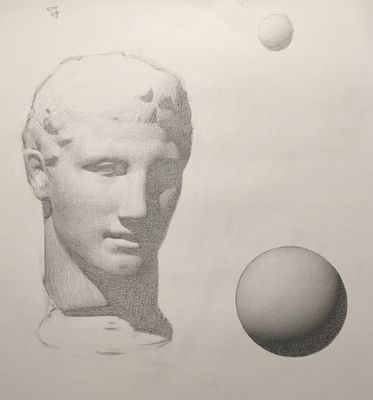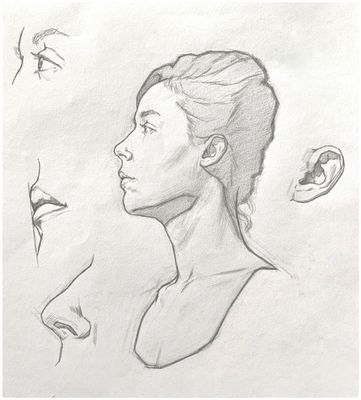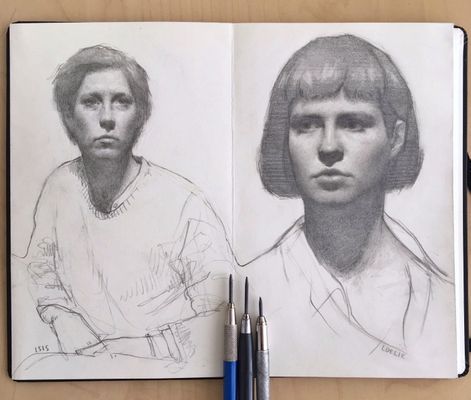 Portrait Drawing Intensive with Patrick Byrnes (Mar 2024)
About the course
In this four-day workshop, participants will draw the live model in a single portrait pose, developing the fundamentals of portrait draftsmanship in graphite by learning to synthesise visual and conceptual modes of analysis, with a particular emphasis on construction and capturing an accurate likeness.
After completing a highly resolved linear block-in with instruction emphasising proportion, anatomical structure, and a sensitive fidelity to nature, artists will then learn to render the illusion of three-dimensional form by analyzing the physics of light and its effect on objects in space. Patrick will aid participants with demonstrations, individual critiques, and detailed discussions on establishing an accurate value range, anatomy, perspective, line quality, and the balance between sculptural, graphic, and atmospheric aesthetic aims.
Beginning to advanced artists are welcome.
About the tutor
Patrick was born in Busan, South Korea in 1984 and raised in La Grange, Illinois. He earned his undergraduate degree in Art History and English from the University of St Andrews in 2006. Patrick moved to New York in 2010 to train under Jacob Collins at Grand Central Atelier. Following the completion of his studies in 2014, he worked as an instructor of painting and drawing in the atelier's full and part time programs. In 2017 Patrick relocated to Paris, France, where he now lives and works. His work is exhibited at galleries in New York and Massachusetts. www.patrickbyrnespaintings.com
Materials list
GRAPHITE: pencils or lead with lead holders in a range from 2H to 2B (Patrick recommends Tombow and Staedtler brands)
DRAWING PAPER: 2 sheets of smooth white or off-white drawing paper, minimum size 40x30 cm (Patrick recommends Strathmore 400/500 series medium surface drawing paper or Fabriano Artistico 140 lb smooth, hot press watercolor paper; other recommended brands include Stonehenge, Arches, and Canson)
ERASERS: 1 kneaded eraser and 1 hard rubber eraser (Patrick recommends the Tombow brand "Mono Zero" eraser stick)
SHARPENER: sand paper + utility knife
KNITTING NEEDLE: or a long-handled paintbrush for taking measurements
MIRROR: a small, handheld mirror
--
There is a maximum of 12 participants and the tutor will customise the course according to your individual needs.
Any questions? Pop us an email on [email protected].