Painting the Alla Prima Still Life with Lizet Dingemans (Sept 2022)
Date: Saturday 24 September, 2022 - Sunday 25 September, 2022
Time: 10am - 5pm
Tutor:
Cost: £200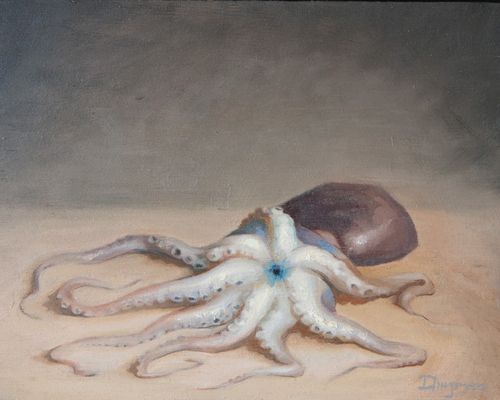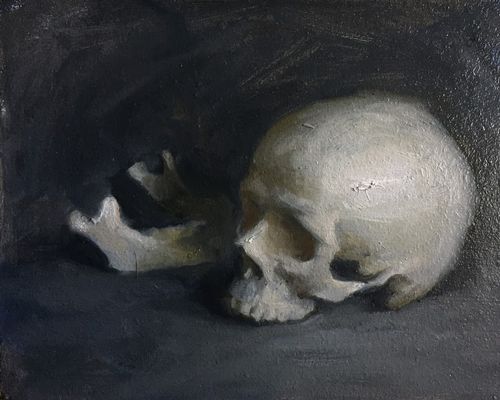 Join tutor and alla prima artist Lizet Dingemans and learn to paint the alla prima still life over two days.
'Alla prima' literally means 'in one go'. Whether your ultimate goal is to paint portraits, figures, still lifes or landscapes, painting an alla prima still life is the perfect way to learn to handle oil paint or to improve your painting skills. This course is suitable for beginners and intermediate painters alike.
In this course, you will paint two different works using the objects and composition of your choice, using alla prima or wet-into-wet techniques. Still life is a great way to explore composition and paint handling without the distractions of a life model. It's a great way of getting creative with your own compositions!
In this two-day class, you will learn everything you need to know about oil painting (from brushes, to paints, mediums, and solvents). You can expect to come away from this course with two finished paintings and a wealth of knowledge. Under Lizet's guidance, you will gain the confidence and knowledge you need to carry on your journey as a painter.
PAST STUDENT FEEDBACK:



"Fantastic teaching! I have learnt so much. Lizet is a natural educator. Very few could both paint and teach this well" - Cath S

"Outstanding tuition, studio space, lighting and facilities; great ambience and conversation." - Alexandra Veres

"Excellent friendly supportive tuition from Lizet!" - Diane Fraser
ABOUT THE TUTOR:
Lizet studied Fine Art at the Angel Academy in Florence in the summer of 2011, and at the London Atelier of Representational Art (LARA) from which she graduated in 2016. Lizet lives and works in Stroud, where she is an artist and art teacher. Her work has sold in the UK, Germany, the Netherlands and the USA. In 2018, she was a contestant in Sky Arts Portrait Artist of the Year and was nominated for Artists & Illustrators magazine 'Artist of the Year' in 2016. You can find out more about Lizet
on her web site
.
You can find the materials list for this course
here
.
If you have any questions, please see our 
frequently asked questions
 or 
contact us
.
This class is limited to 10 participants and is suitable for all levels.
Lizet will tailor the course to your personal needs and you can expect intensive, customised tuition.