Paint the Figure with Hollis Dunlap (July 2023)
Sold out!
Date: Wednesday 26 July, 2023 - Saturday 29 July, 2023
Tutor: Hollis Dunlap
Cost: £675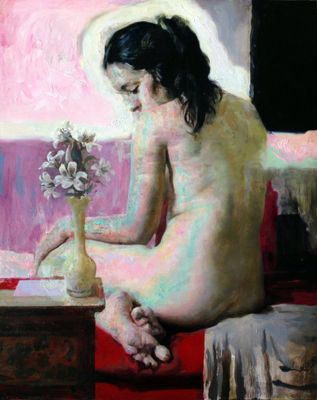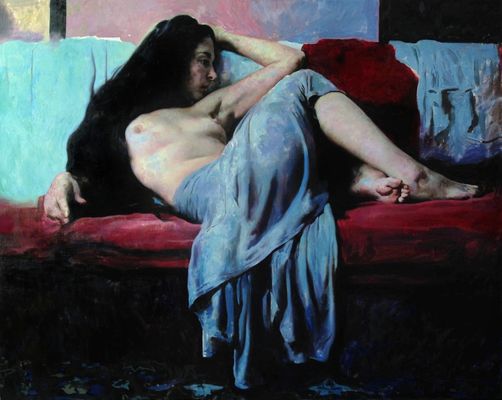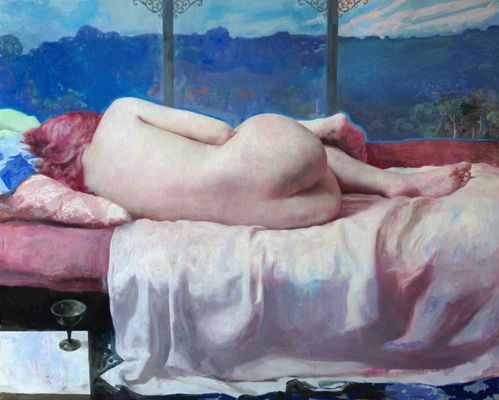 Paint the figure from life in this four day workshop with
Hollis Dunlap
.
In this course,
we will focus on
light effects, proportions, edges, and various methods of paint application to create convincing and interesting paintings
.
Several techniques will be demonstrated, such as how to plan the composition, drawing from large shapes to small shapes, paint application, interpreting colour based on the sources of light, using anatomical landmarks in constructing the figure, and how to revise the painting as you go.
Painters will be encouraged to build the sense of form from the largest masses first, to create a sense of finish before small details are added. Basic geometric shapes will be used to describe forms of the human body to give the painting a convincing sense of form, as well as giving the student more confidence in painting directly from the model.
MATERIAL LIST (recommended, but feel free to bring alternatives).
Oil paints
-Ultramarine Blue
-Titanium White
-Cadmium Yellow Light
-Transparent Red Oxide
-Permanent Alizarin Crimson
Brushes
-5-6 natural bristle or synthetic brushes of varying size from 1/2 cm to 1 1/2 inch, rectangular shape
-2-3 round brushes for smaller details
-2-3 softer brushes.
Other
-Palette
-Palette knife (diamond shape works best)
-Brush cleaner
-Low-odour solvent (eg. Sansodor). Note that turpentine is not permitted in the studio.
-Linseed or walnut oil
-12x16 or smaller canvas or panels
-Paper Towels
How many students will there be?
There is a maximum of 12 participants and the tutor will customise the course according to your individual needs.