Charcoal Portraits with Teresa Oaxaca (Sept 2023)
Date: Friday 1 September, 2023 - Monday 4 September, 2023
Time: 10am - 5pm
Tutor: Teresa Oaxaca
Cost: £575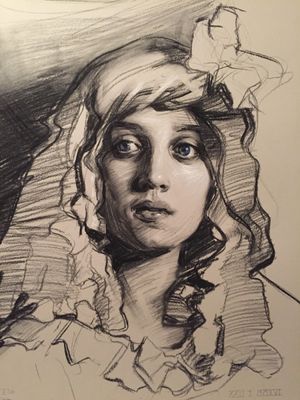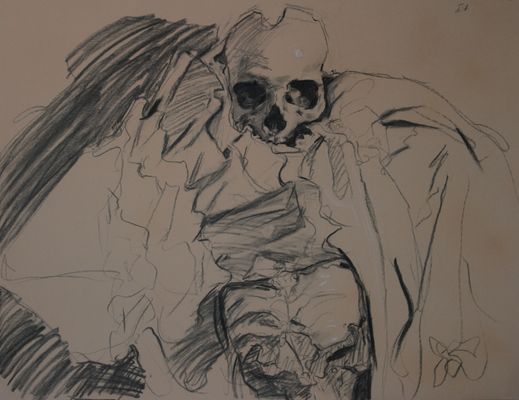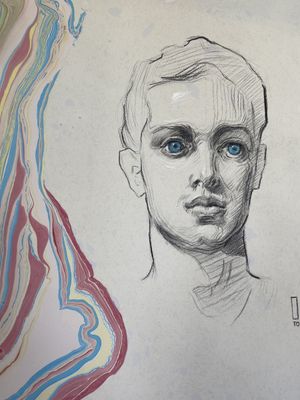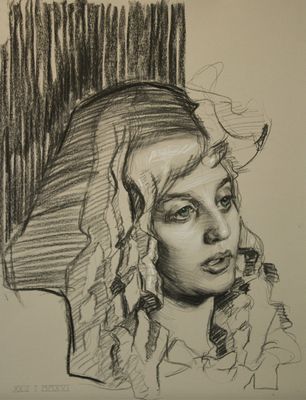 Charcoal Portraits with Teresa Oaxaca
The charm of charcoal drawing lies in its simplicity and very forgiving nature.  Come delve into the psychology of the draftsman, the linework, and the strategy towards "letting go" and giving your hand the permission to execute what the brain wants without fumbling.  Here we leave behind the stomp and work with various brushes, charcoal points, and white chalk.
In this four-day workshop, Teresa will discuss and demonstrate her approach to drawing the human portrait in charcoal. A limited supply list will be used - simple paper and vine charcoal will mostly do the trick.  You likely will already have all the materials at home.  However, if you would like to explore further with inks and line widths, she will encourage you to try various charcoals and chalks.  Tools that she will be demonstrating with will be vine charcoal, white chalk, compressed charcoal pencil, and clean brushes dedicated to smudging and manipulating charcoal.
Workshop Supply List
5 sheets of toned Mi-Teintes Canson paper (Buff, Oyster, Pearl, Moonstone, Cream, or other off-whites/greys). You may also you Rives BFK, though be aware that it does not allow quite as much erasure, so you will have to be quite accurate.
1 stick jumbo charcoal (Please make sure that it is vine and not compressed charcoal instead)
1 kneaded eraser
vine charcoal in soft, medium, and hard
white chalk
conte crayons (white and black)
conte pencils (white and black)
generals charcoal pencils, HB, Medium, Hard, Soft
Charcoal Spray Fixative, Krylon Matte
#1 round bristle brush, #2 long flat bristle, #8 long flat bristle, #8 round bristle (or similar)
masking tape or Bulldog clips for securing paper to board.
Drawing boards will be provided.
How many students will there be?

There is a maximum of 12 participants and the tutor will customise the course according to your individual needs.
If you have any questions, please see our
frequently asked questions
 or 
contact us
.