Alla Prima Still Life with David Shevlino (June 2023)
Date: Monday 12 June, 2023 - Thursday 15 June, 2023
Tutor: David Shevlino
Cost: £550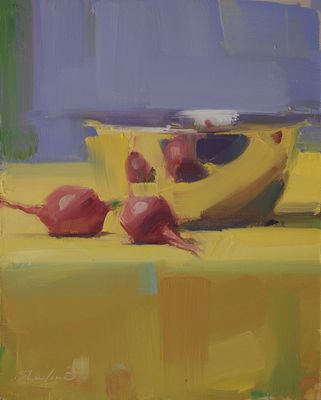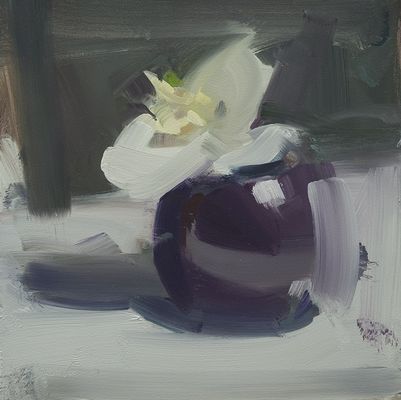 Painting the Alla Prima Still Life with David Shevlino
Join tutor and alla prima artist David Shevlino and learn to paint the alla prima still life over 4 days. Whether your ultimate goal is to paint portraits, figures, still lifes or landscapes, painting an alla prima still life is the perfect way to learn to handle oil paint or to improve your painting skills. Under David's guidance, you will gain the confidence and knowledge you need to carry on your journey as a painter.
You will be painting 'alla prima' or wet into wet. This enables you to complete paintings quickly, and relatively straightforwardly, without waiting for paint layers to dry.
What will I learn?
This class is about painting alla prima (wet into wet) and the techniques used to create a fresh, direct response to your subjects.
David will spend time discussing, as well as demonstrating, basic proportions and how to recognize the planes of your subject and how to simplify them. This class will be particularly helpful for those who want to expand from a tight painting style, to a more loose, economical paint application.
You will also learn about brushes, paints, mediums, solvents and paints.
Who is the tutor?
This course is taught by David Shevlino. David Shevlino studied at the Pennsylvania Academy of the Fine Arts, the University of Pennsylvania and the Art Students' League of NY. His work has been featured in publications internationally and he has exhibited his work and taught workshops throughout the North America and Europe. He has also produced a series of instructional videos showcasing his painting methods.
How many students will there be?
This class is limited to 12 participants and is suitable for all levels. David will tailor the course to your personal needs and you can expect intensive, customised tuition.
You can find the materials list for this course 
here
. If you have any questions, please see our 
frequently asked questions
 or 
contact us
.