As well as our free video tutorials and online portrait drawing sessions, we offer paid-for life drawing sessions. They are an hour long and contain a demonstration and tuition.
They run every Wednesday at 8pm (UK time). You can see upcoming sessions on our events page, and access previous sessions below by purchasing a Raw Umber subscription.
If you already have a subscription then you can log in here.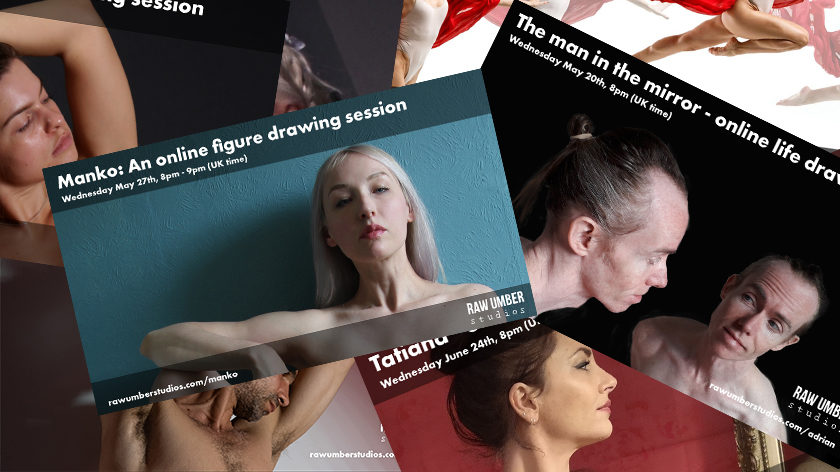 For just £9.50 per month, you can access all of our past and future figure drawing sessions, plus view new course content we're working on.
If you want to join our mailing list and be notified the day before our live sessions start, sign up here: